Click on the download link to see legend race he is in the orange colour, but you have to look carefully as we were a little far away. Below is another file of the 3 1st placegetters, this was a very fun day. Next year Rusty will race, hopefully our friend Bryan will drive him, once we get him some practice.
click here to see the 1st 3 placegetters

2003 RACE RESULTS
MYSTICAL MAGIC,2nd last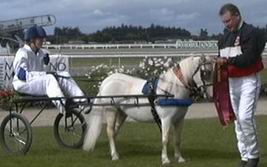 yr,2nd this yr,but a better race.
IMAROUGHEE,5th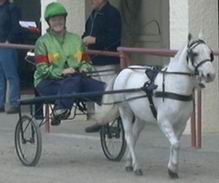 WELL DONE
SKIP TO MA LOU,8th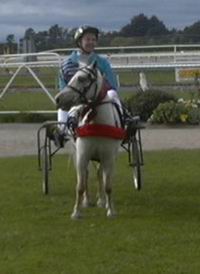 WELL DONE




I BE DE MAN,LAST YRS WINNER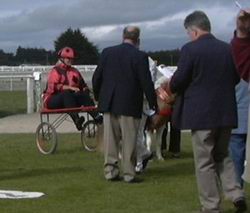 ALSO THIS YRS WINNER,great stuff Kelly.
LYONATOR,4th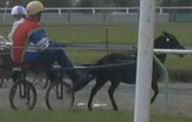 WELL DONE
TWILIGHT MAGIC,7th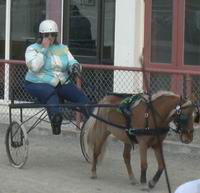 Race Day Starters
and Placings--
1/ I Be De Man
Kelly Lyons--1st
2/Hannibal
Barry Naylor
3/ Four Seasons Celtic Legend
Krystal Hewitt--2nd
4/ Gina of Abba Diva
Michelle Scott--4th
5/ Speights
Elaine Broderick--3rd
6/ Skip To Ma Lou
Debbie Lyons
7/ Dark Knight
Erica Hanvey--5th
8/ Mt Ida Da Vinci
Scott Family
9/ Gypsy
Pauline Stark
10/ DB
Chris Franklin
11/ Glenvale Sleet
Robyn Holmes
12/ El Sierra Little Wolf
Jessica Scott
BELOW THE LINE OF
HORSES ARE THE
2003 RACE RESULTS

DARK KNIGHT 3rd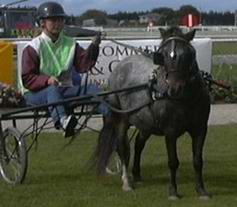 well done
PINTALOSSA POWER,6th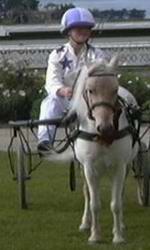 well done jess
THIS WAS A GREAT RACE,
A REAL BUZZ FOR A FIRST TIMER LIKE ME,
WE ALL HAD A LOT OF FUN,
ROLL ON NEXT YEAR.