WELCOME to our world of miniature horses, Our stud is in New Zealand in the south island, way down the bottom,we started out with our first mare,then bought 4 more, our stock has all changed now in our search for excellence , we bought our own stallion this year, keystone simply remarkable,with background sires like,la vista count remarkable and rowdy,ours mares have kokomos,dell tera,sierra,kobecks and twin oaks.

Come in have a look around, if your into awards we have some to be won, we would luv it if you sign our guestbook so we can visit you back

KEYSTONE SIMPLY REMARKABLE
Toot is the great great grandson of the immortal rowdy, he was sired by La Vista Count Remarkable imp 29" bay pinto usa ,his grandsire is NFC's Remarkable Rowdy 32.25 bay, and his G.G. grandsire is the imortal rowdy.Toot stands at 31.75" permanant.
He has sired only fillies so far as i know,all pintos, though one was out of a roan mare and didnt retain full colour, but the other has to my knowledge.
His mother Grawood Voodoo Doll (Imp AUS)32" Black, her sire is Grawood Defender 32.5" Chestnut.
He has 7 mares booked into him already,he has 3 spaces left,his stud fee is $250-00 he has 3 generations of the bay gene, directly in his pedigree.
To my knowledge THERE ARE NO CAT A STALLIONS that are bay and white pinto,and certainly none with this pedigree in the southland or the otago area.
Winton A & P show 2004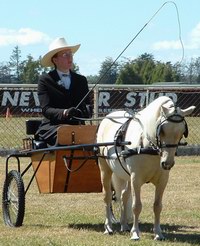 Krystal and Legend
Race day,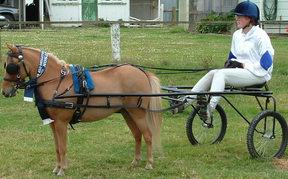 Krystal and Rusty